Rail accessory is an important part of the railway, rail accessories include rail sleepers, rail fishplates, rail spikes, rail swithers, fish bolts, rail plates, etc…as a holistic engineering structure, the track is laid on the roadbed and plays a guiding role in train operation, directly withstand the tremendous pressure of rolling stock and its loads. Under the power of train operation, its various components must have sufficient strength and stability to ensure that the train suns safety, smoothly and without interruption according to the specified maximum speed.
Product Introduction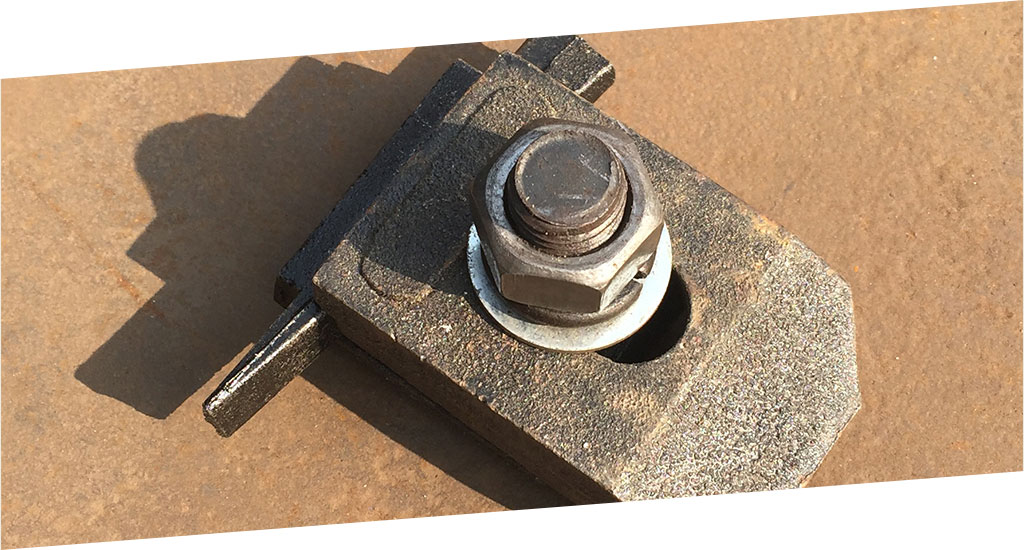 Rail clamp: also known as welded rail clamp, welded rail fixtures, steel beam rail clamp, welded rail plate, no matter what the name, there is only one function, that is pressing and fixing the rail, usually welded on I beams, sometimes on steel plates pre-buried in concrete.
Product Categories
The rail clamp can be divided into WJK, SWJK, HWJK series, model: TG38, TG43, TG50, TG60, QU70, QU80, QU100, QU120, it consists of a base, an upper cover, a shaft and a flat washer.
There are two type materials of rail clamp:
1, Semi-cast steel: the upper cover is ductile iron and the base is cast steel;
2, Full cast steel: the upper cover and the base are all cast steel.
Product Standards
Fixing material and manufacturing standard:
(1)The upper cover plate, the base plate and the adjustment plate are ZG270-500, the material conforms to the provisions of 5676-85. It is made of lost wax precision casting. Class II grade, the dimensional deviation meets the requirements of JZ67- 2II precision.
(2)Bolts and nuts are Q235BF, the mechanical properties and chemical composition of steel parts meet the requirements of GB700-88, the surface accuracy of bolts is 12.5, the nuts meet the requirements of GB 6170-86.

(3)The flat washer is Q235AF steel, and the production requirements are in accordance with the provisions of GB97.1-85.
(4)The spring washer is 65Mn or 60si2Mn steel, the material meets the requirements of 1222-84, and the production requirements meet the requirements of GB93-87.
Product Display
Company Profile
Henan Zongxiang Heavy Industry Import & Export Co., Ltd, established by experienced crew on the rail & track field, is a professional & reliable supplier that provides all kinds of rail & track accessories. As an international trade subsidiary of Zhongxiang Steel Group Inc., was founded in 1997. We have more than two decades experience on this field, covering an area of 33,000 square meters, with about 300 employees, 4 production lines, 2 R & D department, and 5 quality control staff. With advanced technology, powerful processing capacity and excellent service, our products have been well recognized by our customers from domestic & overseas market.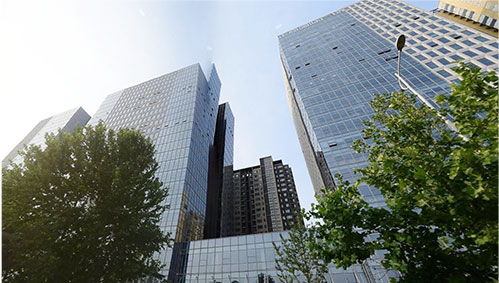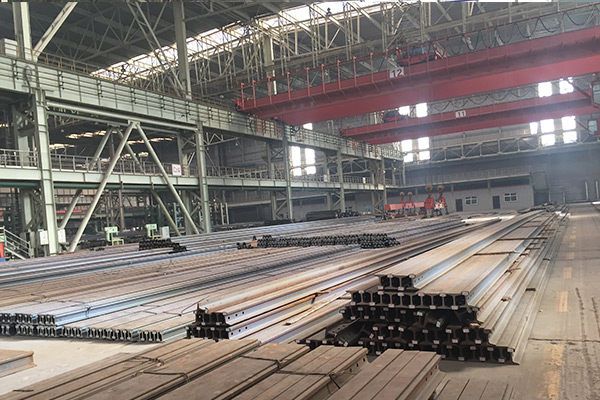 Henan Zongxiang Heavy Industry under the leading of Zhongxiang Steel Group, we keep pace with the times and work with you sincerely to create a brighter future.
Contact Us

If you have any question, please do not hesitate to send us a message
Address:No.2234, 22nd Floor, No.1 Mall, Shangdu Road, Zhengdong New District, Zhengzhou City, Henan Province, China
No.1401, Flat A, zhengshang International Plaza, Hanghai East Road, Zhengzhou City, Henan Province,China