A150 Steel Rail
Type: A150 Rail
Material: 700/900A/1100
Weight: 150.3kg/m
Length: 10-12m
Standard: DIN536-1-1991


Product Name

A150 rail

Standard

DIN536-1-1991

Model

DIMENSION

Weight

Material

Length

A(mm)

B(mm)

C(mm)

t(mm)

(KG/M)

(m/PC)

A150 rail

150

150

220

80

150.3

700/900A/1100

10-12
Samples: Available upon request
MOQ: 20 Tons
Supply Ability: 5000 Tons/Month
Delivery: within 30 working days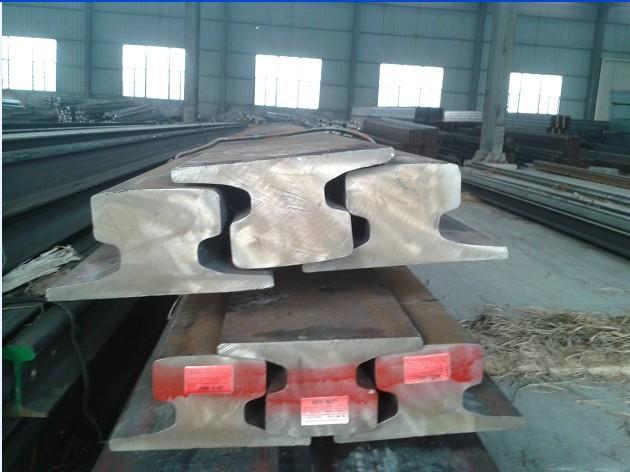 We supply and export a150 rail with high quality and competitive prices..A150 rail is one of heavy rail.A150 rail consists of rail head, rail waist and rail bottom.
Our a150 rails offer greater efficiencies through their ability to handle higher axle loads with low deformation, with high strength and good weldability and high fracture resistance.
As a professional rail products manufacturer in China, we can provide high-quality a150 rail with various sizes as listed above to meet your special requirements.
ZongXiang is an professional company that provide light rail, heavy rail, crane rail and rail accessories. We have establish more than 20years, we provide professional service in a150 rail, if you have any question about a150 rail, you can contact us,if you need a150 rail,please choose us.
Tel: +86-182-3676 6038(whatsapp)
E-mail: zxsteel@zxsteelgroup.com